When I see a problem, I can't help myself but think of a way to solve it with technology. And when I do come up with a solution, I would rather get a buy in than force a sale.
My name is Raffy Santos. I'm Head of Technology at Incognitus. I am the point person for the set-up and the use of our digital technology stack.
I used to make it my business to know about VPS, Wordpress, WP plugins and integrations, EventEspresso, and Woocommerce
. Lately, I've focused on a couple Hubs on the HubSpot platform. One is the CMS, CMS themes, and basic CMS dev. The other is the CRM and native integrations. We are in the midst of growing our team. But being a co-founder of Incognitus, I also wear or have worn other hats. For starters, I am also a digital strategist. In fact, everyone in the team is striving to be a competent if not an expert digital marketing strategist.
Until recently, I've also had to deal with accounting and government compliance. I've also gotten on sales calls and provide customer success support.
When we do live events, I try my best to go into incognito mode. Despite having medical concerns limiting my running, I do chip in during fun run events. I'm the one kneeling and giving instructions as the run director.
When I am not working on Incognitus, I hang out with my son and my wife. They enjoy my company specially when I'm not crabby but most specially when it comes with a massage. When I am crabby, I suppose they prefer me enjoying riding on my bike.
I always found the internet fascinating since the it was possible to say "Hello world" with HTML. Many HTML, CSS, JavaScript versions later, I've picked a few other things from the internet. One of these is digital inbound marketing.
Until recently, there was only traditional marketing. Technology over the centuries, limited marketing to focus on making the sale. Technology now makes it possible to actually focus on the customer. We once again can have more personal relationships to get the buy in. All we have to do now is fight the weight of centuries of traditional marketing and attitudes.
Marketing is the business process of relationship management. Its goal is to keep channels open for exchanges of value to happen. With an inbound approach this can happen in a human, helpful, and holistic manner all the time. Digital technology made it possible to actually do and optimize inbound marketing.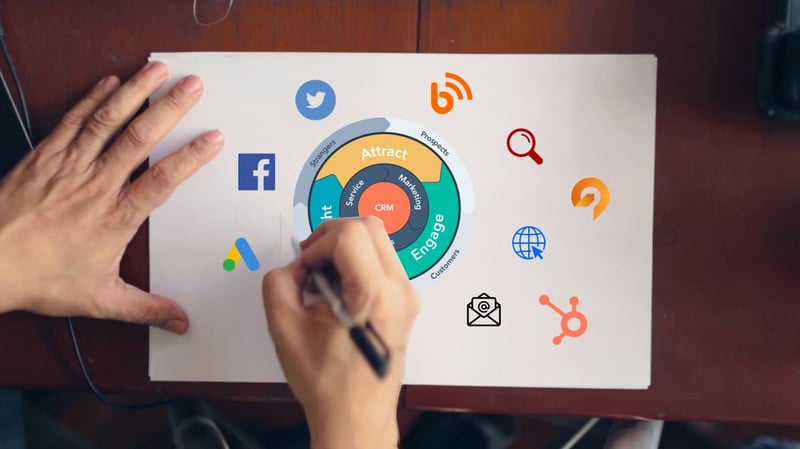 We'll be sharing content about digital inbound marketing on our blog.
We'll put out articles on the whys, hows, and whats, strategies and tactics, concepts and applications
. We'll talk about:
search engine optimization,
Read our blogs and let us know what you think. Help us put together a useful website. Let's explore how we can add value to the world together.